When ductile iron poles' corrosion resistance is tested, it lasts at least 50–100% longer than weathering steel.
When ductile iron is exposed to oxygen, it forms an oxide layer that protects the metal from further corrosion. This concept is similar to how copper and aluminum conductors behave. For example, the green exterior of the Statue of Liberty is a patina that is formed during oxidation, which protects the statue from further corrosion.
For these reasons, iron was also the second most common material used to build historic lighthouses. Cast iron was the most common type of iron used. Many of these lighthouses were built in the middle of the 1800s and are still in use today. Because the properties of ductile iron are so similar to that of cast iron, it can be expected that ductile iron will have the same longevity.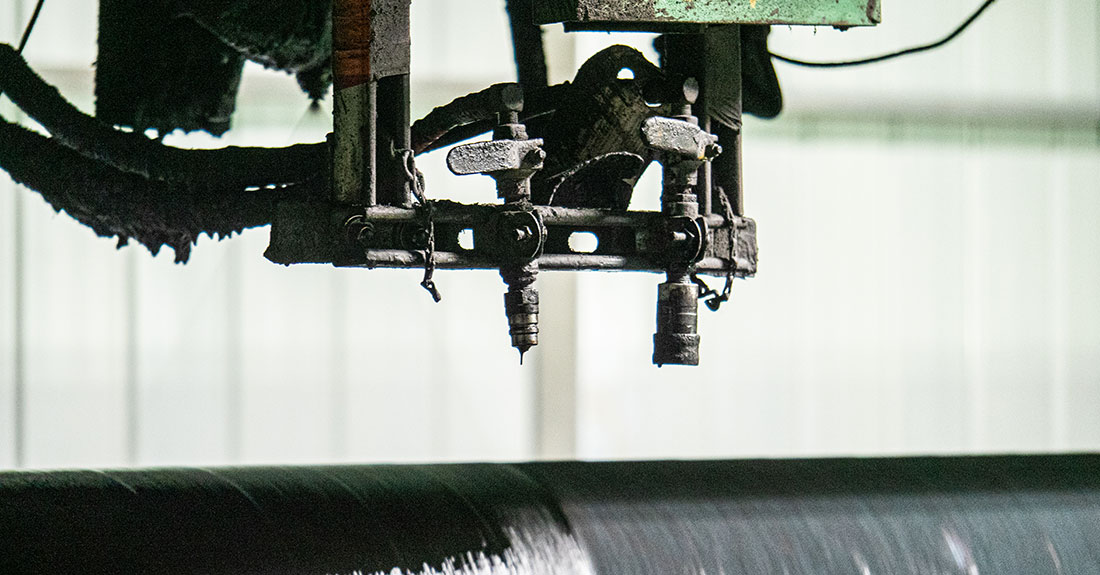 Coating and Finish for Ductile Iron Corrosion Protection
McWane offers a bare or weathered finish and a coated finish for these weatherproof storm hardening poles. The weathered finish poles are expected to last 75 years in normal conditions. The appearance is similar to a weathering steel pole; however, ductile iron does not produce the same rusty run off as weathering steel and will not deteriorate like weathering steel.
The coated finish is a two-part coating. First, zinc is arc-applied, and then an acrylic barrier is applied. This coating is more expensive than the weathered finish, and it is commonly used in areas where customers want the look of galvanized steel or new concrete poles. This coating will add to the life of the pole in particularly corrosive environments like the Florida Keys. The zinc and acrylic finish are available in gray, black and dark brown.
All poles come with a ceramic-epoxy embedment coating that is applied from one foot above the ground line, down to the base of the pole, on the inside and outside of the pole. The ceramic-epoxy coating has been used to protect ductile iron in waste pipe applications for decades. The coating will not undercut or peel off, and it is much more robust than urethane coatings.
Resistant to Woodpeckers
Woodpeckers wreak havoc on wood utility poles. They can burrow as deep as four feet into the core of a pole to build their nests, and they rarely use the same nest twice. Just a few woodpeckers can severely compromise the strength of wood poles, making them vulnerable to storms and weather events. Ductile iron, on the other hand, is impervious to woodpeckers, making them a durable, long-lasting solution in climates where woodpeckers roost.
Ground Line Rot
Wood poles have always been susceptible to ground line decay, and as legislators take action against wood-preserving chemical treatments that leach into the ground and cause serious harm to communities, wood poles have an even shorter lifespan in humid, wet environments. Thanks to the zinc and acrylic finish of our ductile iron poles, they will not rot like wood or rust like steel. That's why our ductile iron poles have been installed near water sources, like lakes, rivers and oceans.
Salt Fog Testing
According to accelerated salt fog corrosion tests, ductile iron has twice the corrosion resistance of corten steel. The corrosion rate of ductile iron is half that of corten steel once steady state conditions have been reached.